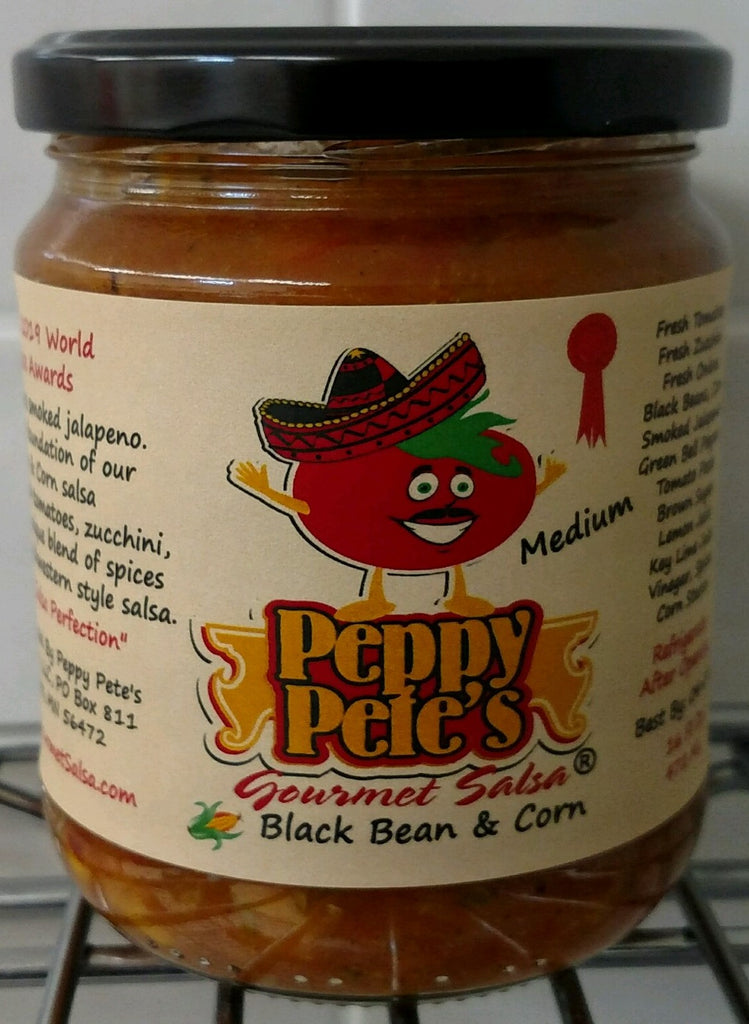 Peppy Pete's Gourmet Salsa - Black Bean & Corn - 16 oz
Our Black Bean & Corn recipe starts with smoked jalapenos giving ti a true chipotle flavor. Then we add fresh tomatoes, zucchini, onions and our unique blend of spices to create this southwestern style salsa.
Experience " Salsa Perfection"