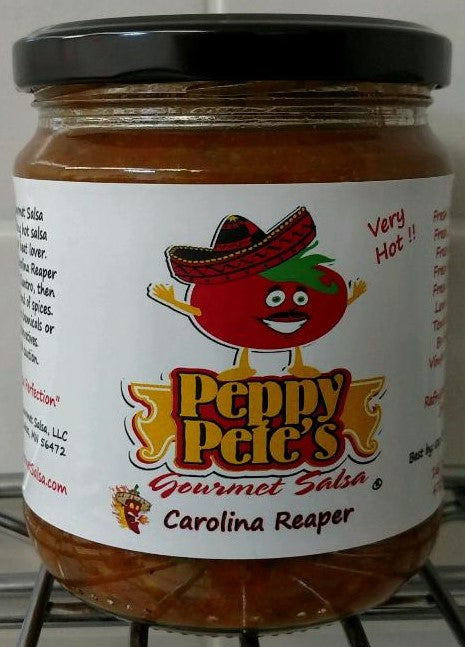 Peppy Pete's Gourmet Salsa - Carolina Reaper - 16 oz
Peppy Pete's Gourmet Salsa has created this blazing hot salsa for the "extreme" heat lover. Made with Bhut Jolokia Ghost Pepper, the Trinidad Scorpion Pepper and the Carolina Reaper Pepper, the top three hottest peppers in the world. Also contains fresh cilantro giving it a rich garden fresh flavor, with a nice bite. Proceed with caution.
Experience "Salsa Perfection"