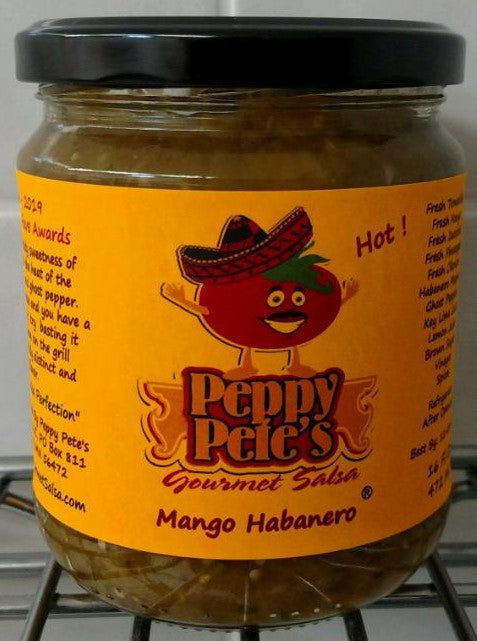 Peppy Pete's Gourmet Salsa - Mango Habanero - 16 oz
We combine the fruity sweetness of fresh mango with the heat of the habanero and ghost peppers. Mix with cream cheese and you have a great zesty dip. Or try basting it onto fish or chicken on the grill to add a wonderfully distinct and unique flavor. Also great on egg rolls.
Free shipping on 4 or more jars.
Experience " Salsa Perfection "