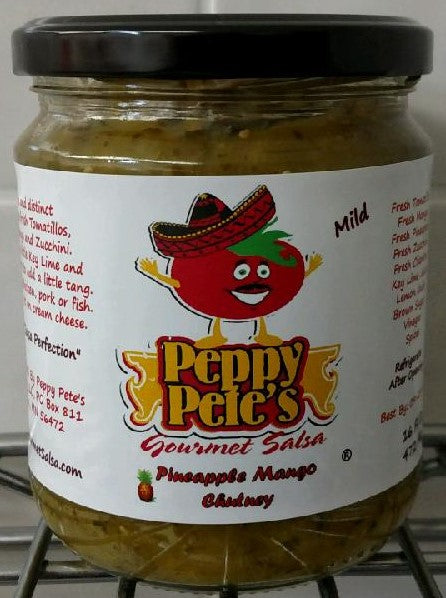 Peppy Pete's Gourmet Salsa - Pineapple Mango Chutney - 16 oz
     Fresh Pineapple, Fresh Mango, Fresh Cilantro, Key Lime juice and quality spices are used to craft this exceptional fruit chutney. Peppy Pete's Pineapple Mango is a great addition to your fish and chicken entrees. It also goes well with cheesecake, vanilla ice cream and of course, egg rolls.
Order 4 or more jars, any recipe combination, and get free shipping in the lower 48 states.
Experience "Salsa Perfection"