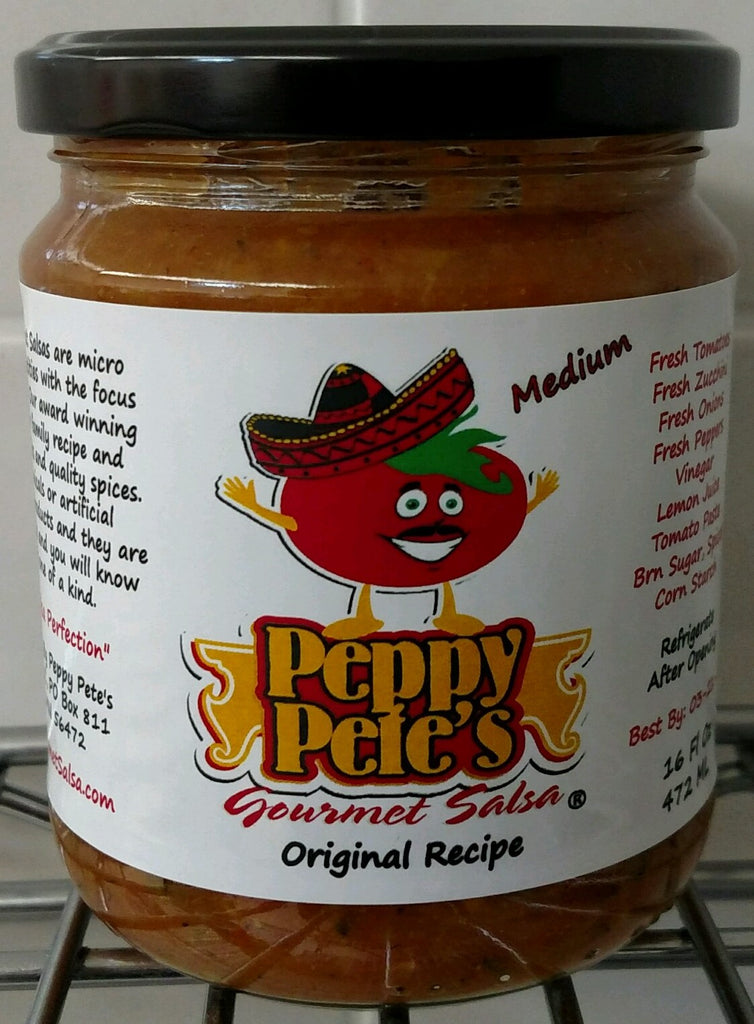 Peppy Pete's Gourmet Salsa - Original Recipe - 16 oz
 Peppy Pete's Original Recipe is our Medium Heat "Signature Recipe". Handcrafted with fresh vegetables and a unique blend of spices. Nothing artificial and no preservatives added to our gourmet salsa. One taste and you will fall in love with the unique and amazing flavor Peppy Pete's Gourmet Salsa is known for!  Order some Today! 
FREE SHIPPING on 4 or more jars - any recipe combination!
Experience "Salsa Perfection"