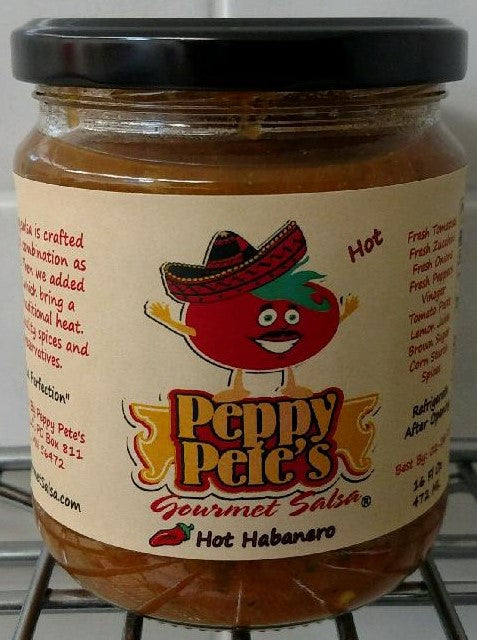 Peppy Pete's Gourmet Salsa - Hot Habanero - 16 oz
 Peppy Pete's Hot Recipe is for those of you who like some heat when you enjoy your salsa. You will still taste that same unique Peppy Pete's Gourmet Salsa flavor, but it will be accompanied by significant heat that comes from the Habanero Pepper coming in at 350,000 Scoville Units!  Order some Today! 
FREE SHIPPING on 4 or more jars - any recipe combination!
Experience "Salsa Perfection"