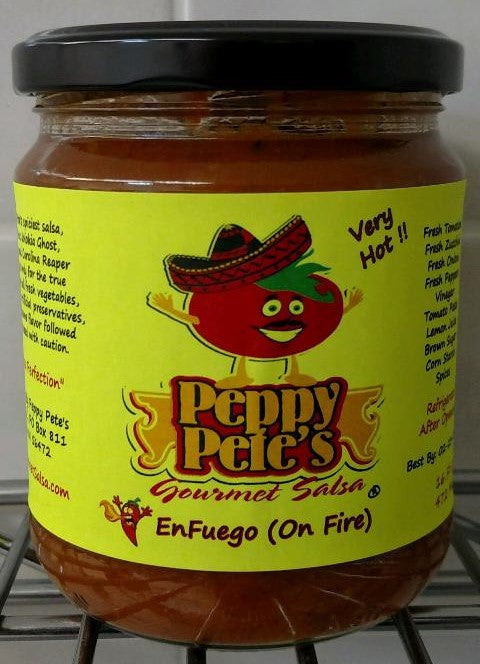 Peppy Pete's Gourmet Salsa - En Fuego - 16 oz
En Fuego is Peppy Pete's spiciest salsa. Made with the Bhut Jolokia Ghost, Trinidad Scorpion and Carolina Reaper peppers. En Fuego is truly for the extreme heat lover. En Fuego is also made from 100% fresh roma tomatoes, zucchini and onions. And as always, no chemicals or artificial preservatives in our products. En Fuego delivers awesome flavor followed by intense heat. Proceed with caution.
Experience " Salsa Perfection"